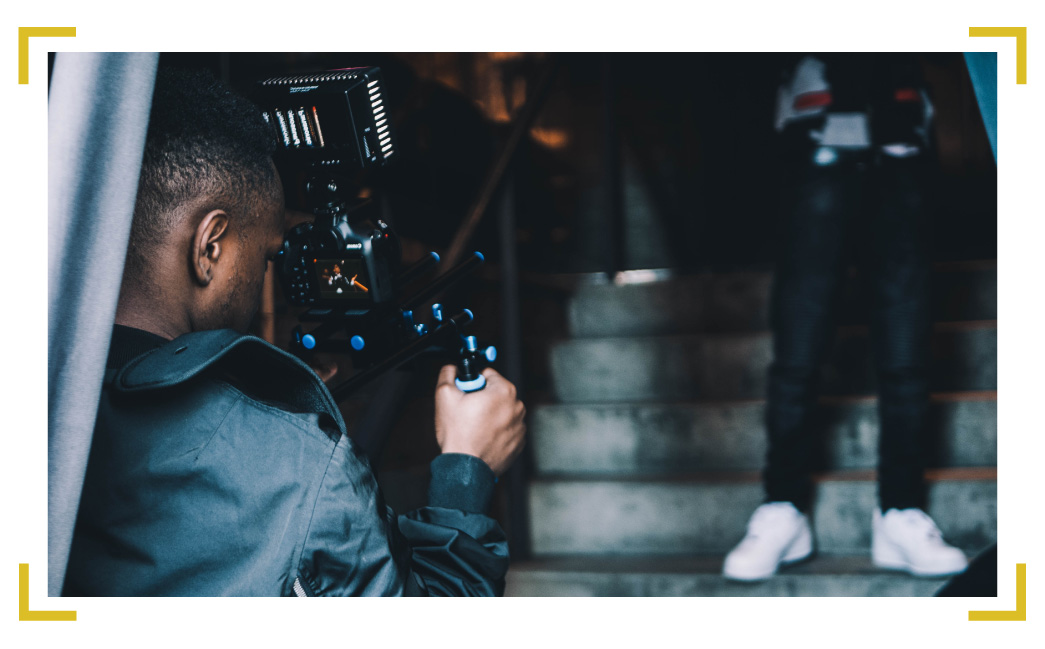 The Independent Black Filmmakers Collective (IBFC)
The Independent Black Filmmakers Collective (IBFC) is a membership-based non-profit entity that was established in late 2017 as collaborative business-to-business networking and advocacy group, comprised of wholly black-owned South African film and television companies, independent filmmakers, content creators, film, television and commercials directors and producers, marketers, exhibitors, distributors, media and entertainment facility owners, services industrialists and entrepreneurs.
IBFC was born out of a multiplicity of voices spanning over 25 years, and representing three generations of black film practitioners who have contributed meaningfully in shaping the industry and its visual narratives and aesthetics. IBFC's vision is to accelerate transformation, enterprise development, increase investment, export, trade and job creation to contribute to the national economy, while engaging government, business and industry stakeholders in issues such as policy development and strategic growth of the audio-industry as "one voice".
Key Area
Projects/Activities
Amalgamation of Black Producers and Directors
o  Networking events.

o  Information Sharing.

o  "In conversation with events…"

Transformation of the Industry, Facilities and Services Sector.
o  IBFC Transformation Charter
Capacity Building/Training & Skills Development:
o  Online Video Training Project.

o  Bi-Monthly webinars

o  Master Classes

Inter-industry Partnerships & Trade:
o  BRICS Film Festival

o  Encounters Film Festival

o  Durban International Film Festival;

o  Invest SA,

o  Black Management Forum

Research & Development
o  Baseline study on Black Value Chain
Funding and Incentives Programmes
 
Black Industrialist Programme, Economic Transformation and BBBEE
 
Intellectual Property and The Copyright Act Amendment Bill
 
Broadcasting Distribution, Sales, Marketing and Exhibition
 
Digital Migration and New Media Platform creation
 
Support For Black Enterprise Development
To provide support for black enterprise development, and a sustainable business environment across the industry value chain.
To broaden the participation of black professionals in the creative industry sector.
To share knowledge, information and best practises on issues such as raising finance, enhancing production quality, facilities, services, distribution, marketing, broadcasting, and exhibition specifically in the era of the fourth industrial revolution (4iR) and the digital economy.
Ownership Of Black Intellectual Property
To nurture the creation and ownership of intellectual property and assets across the industry.
To lobby for policy change and business development, with stakeholders in the private and public sectors, government and statutory bodies, local and international broadcasters and partners such as The Department of Sports, Arts and Culture (DSAC), The Department of Trade, Industry and Competition (DTIC), The Department of Communications (DOC), The National Film and Video Foundation (NFVF), The Independent Communications Authority of South Africa (ICASA), South African Screen Federation (SASFED) and international organisations such as UNESCO, Goethe Institute, The African Union, Motion Picture Associations of America (MPA); Pan-African Film Festival (PAFF) and FESPACO and FESPACI amongst others.
Participation Of Black Film Professionals
To identify and share business, educational and skills development opportunities.
To promote the telling of African stories, from an African perspective while presenting positive and powerful images of our continent, our peoples and our rich and diverse cultural, historical and linguistic heritage.