SAFTA winning producer, Dumi Gumbi, partners with multi award-winning director / producer Uga Carlini for 'Angeliena' that will debut worldwide on Netflix Friday 8th of October.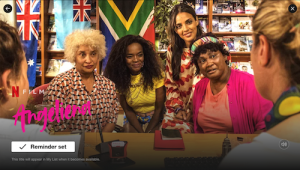 Netflix's latest 'Made in South Africa' title features actors from across the board from the local South African TV and film sector in leads, supporting roles and cameos by the likes of Euodia Samson, Tshamano Sebe, Colin Moss, Kuli Roberts, Thapelo Mokoena, Nicole Madell, Marciel Hopkins, Schalk Bezuidenhout, Sandra Prinsloo and Toya Delazy just to highlight a few.
The films play out with humour, heartbreak, and dashes of whimsical visual magic. This dramedy makes full use of the power of assumption while navigating its way through the socioeconomic heart and soul of the new South Africa.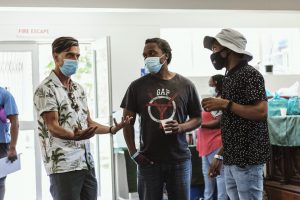 Angeliena's story is about self-love, making money, terminal illness, divorce, nature, friendships, hardships, poverty, travel, beauty, hot doctors, loving Nelson Mandela, loving plants, dreams and being GOOD ENOUGH.
Set your reminder:  https://www.netflix.com/title/81343009